ZERO FIRE - Toaplan Arcade Garage - Home console title finally announced.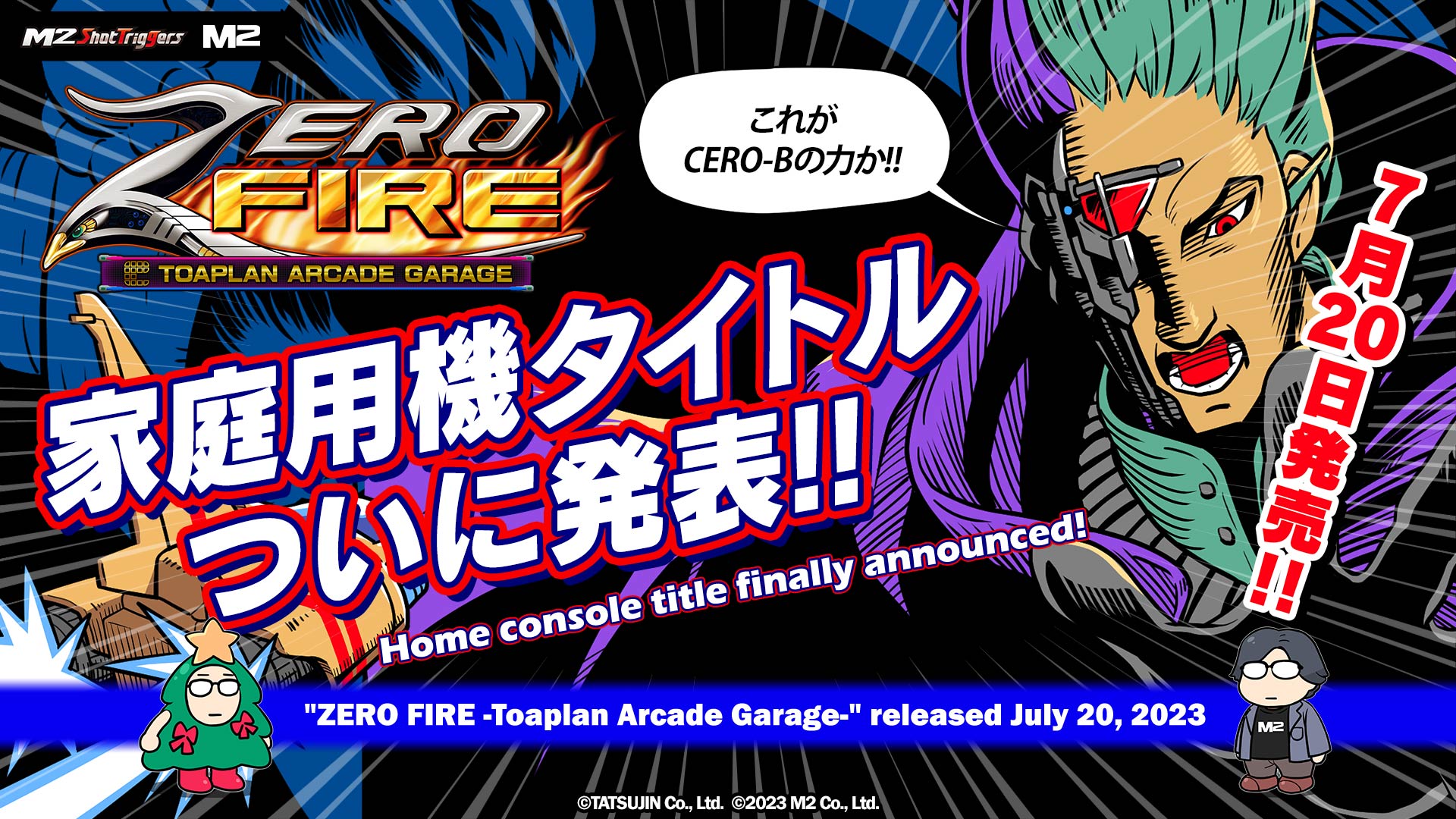 On May 18, 2023, M2 delivered the live broadcast program "M2STG Live Broadcast 2 #4".
An announcement was made during the broadcast about each of the home console titles that will be included in "ZERO FIRE -Toaplan Arcade Garage-", scheduled for release on July 20, 2023.
The PV of the complete edition was also shown, and it was announced that our own Miho Hayashi created the illustration "Horror Story (Demon's World)" for the store exclusive bonus Another Jacket. Please look forward to it!

●Complete Edition Promotional Video (Japanese)
https://youtu.be/YH58MYnHvV4

●"ZERO FIRE" Official Web Site (Japanese)
https://m2stg.com/zerofire/